GUIDING & EMPOWERING MUSICIANS
AS THEY NAVIGATE MUSIC MARKETING,
CAREER PLANNING & GOAL SETTING
MENTORING
My mission is to empower artists at all stages of their career by providing tailored guidance and support to help them navigate the complex world of music marketing and career planning.
Whether you are just starting out and need guidance on where to begin, or you are an established musician seeking advice in a specific area, we work collaboratively to develop a personalised plan of action to achieve your goals.
Through my expertise and experience, I aim to help musicians reach their full potential and succeed in the competitive music industry.
Book a mentoring session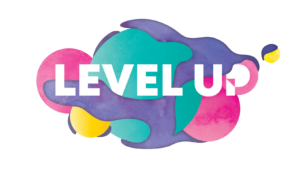 LEVEL UP is a one day workshop designed to help emerging artists up-skill and take their music to the next level.
This programme is for artists who are based in the Selwyn District that demonstrate talent and are currently working towards releasing original music.

This workshop costs $29 and was made with the support of the Selwyn District Councils Creative Communities fund.


APPLY NOW!
WHO RUNS THE SHOW?
Self-managed New Zealand artist Katie Thompson first made a name for herself in 2009 when she became the first country artist in the world to raise $50,000 via crowdfunding platform Sellaband.
Since then she has gone on to be the opening act for Sir Elton John in 2011, was flown to Vienna by Global Rockstar to record with 5 other artists from around the world and was a finalist for Best Country Song & Best Country Artist 2020.
To date, Katie has raised over $250,000 for her own & other independent artists campaigns.
With 10+ years in the music industry, Katie is extremely passionate about helping other artists create successful careers & loves to share the knowledge she has gained through her own music career.