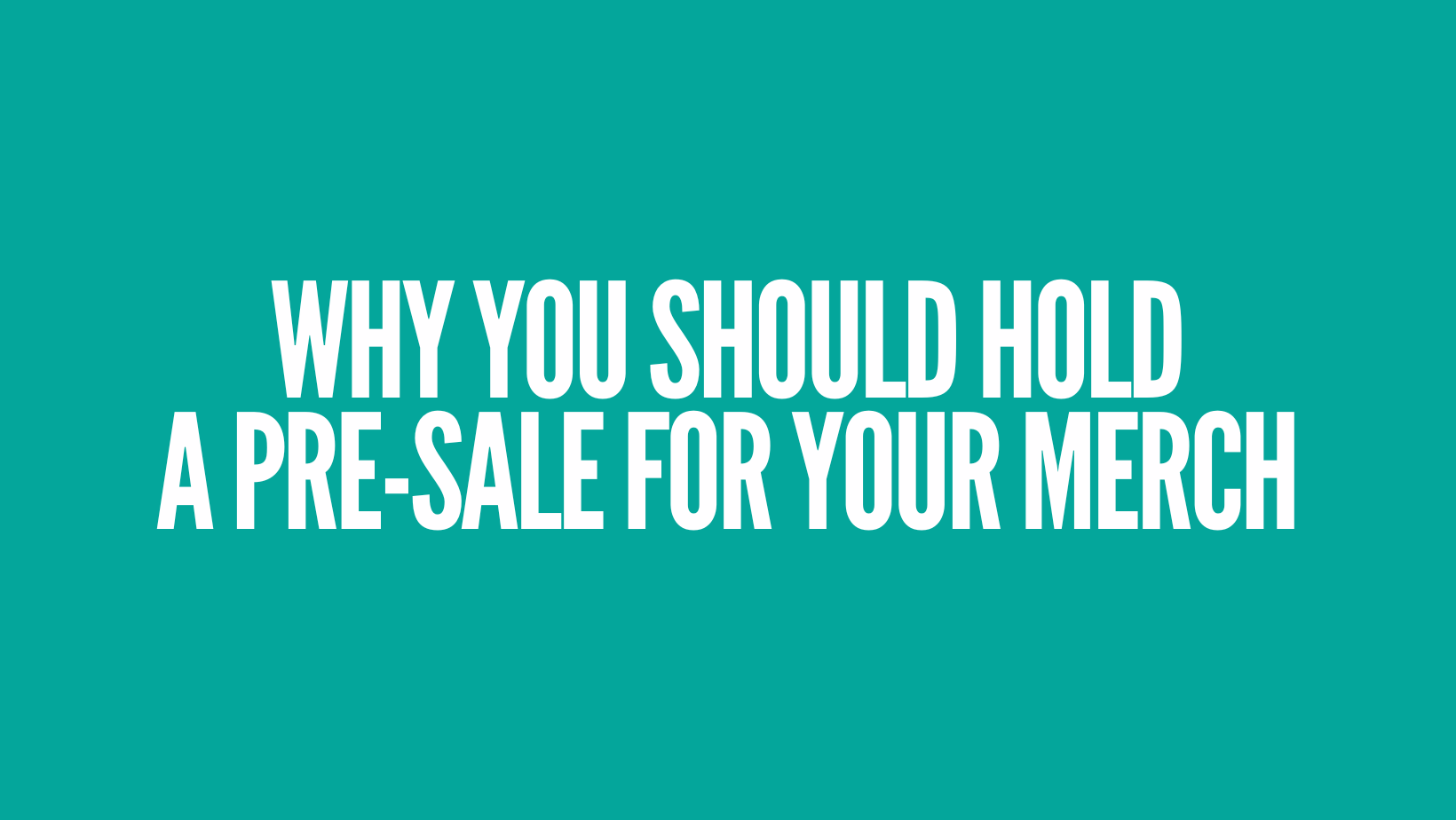 As a musician, it can be challenging to navigate the business side of the music industry. Producing and selling merch can be stressful, especially when you're on a tight budget or you want to use your money in other areas of your career.
Luckily, there's a solution that has been effective for many musicians: holding a pre-sale.
WHAT'S A PRE-SALE?
This is where you take orders for a product before it's officially released. By doing so, you can gauge interest in the product and avoid paying upfront costs. You'll also know exactly how many items to order, which can save money in the long run…..and ensure your cupboards aren't full of unsold merch.
During the pre-sale, offer an incentive to encourage fans to place an order and create buzz around your product. Be as creative as you like during this, you want to delight your fans to entice them to buy again.
Use the profits from the pre-sale to pay for production costs and invest in more merch to sell online or at gigs.
Holding a pre-sale for an item of merch is a smart strategy that can save you money and help you build your brand. By testing out different designs and products, you can get a sense of what your fans like and what sells best.
Now, I'm aware that this article doesn't do a deep dive on the ins and outs of setting up a pre-sale campaign, how to come up with a great design or how to find a manufacturer. Let us know what our next article should focus on.
NEED HELP?
If you'd like personalised advice on how to set up your own campaign and to discuss your particular set of needs, set up a mentoring session here where we can talk about your goals and find unique ways to market your merch and music.