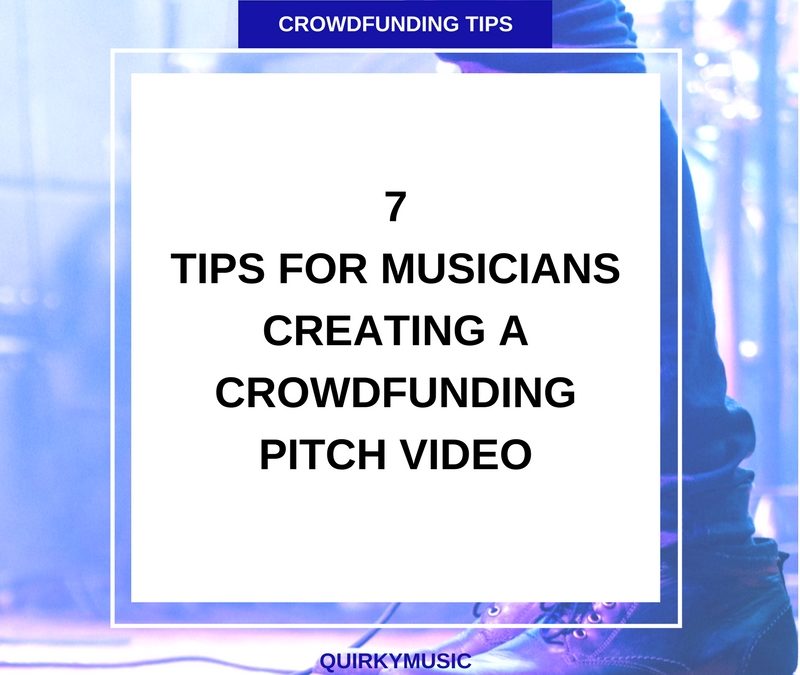 7 tips for musicians creating
a crowdfunding pitch video
Your pitch video is the most important part of your crowdfunding campaign. The video is typically what people will click on when they're on the campaign page or when you share your campaign. As you may have noticed, a video is the most effective way to get your message across via social media. People tend to watch rather than read long posts and it's also really easy to share. 
I've worked alongside numerous musicians who crowdfunded for single's, EPs & video. Below you'll find my top 7 tips to follow when creating your pitch video as well as prep work for your video, what to do while filming and tips to make the editing process smoother.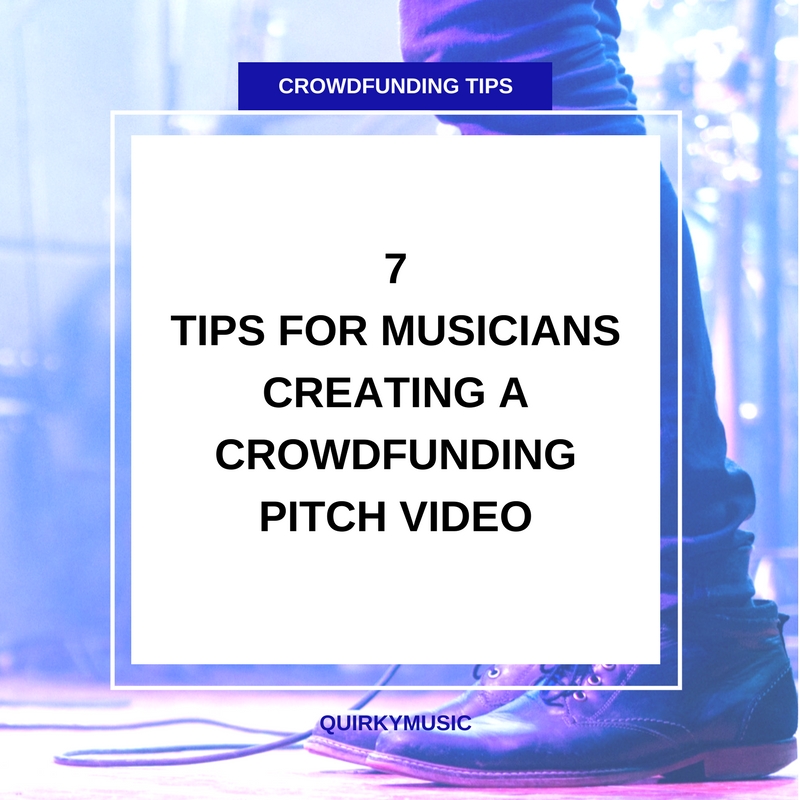 1. INFORMATION 
Have the important information within the first 30 seconds so the who, what, where, how, why.
2. LENGTH
Write out your pitch, practise it and get it under 2 minutes – people lose interest if it's any longer
3. BUDGET
Let your crowd know how you plan to spend the money raised – the more transparent the better
4. VISUAL
Have a snippet of your best song playing at the beginning and end of the video
5. MUSIC
If you have an instrumental version of your song you can have this quietly in the background while you're talking
6. CALL TO ACTION
Ensure you have a clear call to action – ask them to contribute and share the campaign
7. GRATITUDE
An example of a great pitch video from Eyreton Hall.
When coming up with your script for your crowdfunding campaign try thinking about "why would someone want to be a part of this". People decide fairly quickly whether they want to contribute so everything important needs to be said within the first 30 seconds – who, what, where when….how. 
Prep work for video
Watch other campaign videos to see what grabs your attention…and take notes
Script out exactly what you're going to say in your pitch video (info below)
Get your script under 2 minutes – within the first 30 seconds tell them who you are, what you're doing and how they can help – you can go into more detail after that
Practise what you're going to say until it's second nature and it sounds natural
Film yourself running through the script to see if there are things you'd change
When you go to film
Ensure the lighting is good. If you don't have professional lights midday natural light is best
Make sure there is little to none background noise
Relax and take a deep breath before each take
Try and allow a short break between each paragraph – this can make editing easier
Editing time
When it comes to editing the pitch video if you know someone who will do it for you for free or a reasonable fee go for it. Personally, I always just use iMovie. It's fairly straightforward to use and there are plenty of tutorials online.
If you're anything like me it will take a couple of goes before your pitch starts to sound natural. By having little breaks between paragraphs when talking this will making editing so much more straightforward.
In parts where the edit looks rough (switching from take to take) this is when you can put in a live performance video with the sound low in the background. This will also help keep the viewers' interest and give people a taste of what you sound like.